BioM-6: BUGA-CoL Type-1 Collagen Solution
€309,00

€309,00

Save

€20,00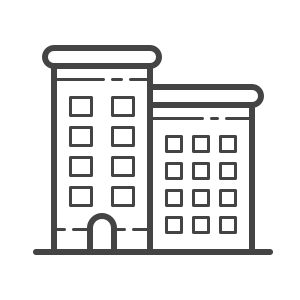 ---
---
COLLAGEN SOLUTION OF STERILE FILTERED AND BSE FREE.
ALL PRICES ARE WITHOUT VAT AND THE SHIPPING COSTS CAN BE SEEN AT THE SHOPPING CART AFTER PROVIDING SHIPPING ADDRESS.
---
 BUGA-CoL Type I Collagen Solutions consists of approximately 97% Type I collagen and 3% of Type III collagen. These products are supplied in packaging at concentrations of 3 mg / ml, 6 mg / ml and 10 mg / ml. BUGA-CoL Type I Collagen Solutions are filtered in filters with suitable pore diameters without BSE and are sterilized and presented for your use

 Fields of usage: It can be used in biomedical, microfluidic chip, tissue engineering, natural polymer for 3D printing, Material Science, Biochemistry and cell culture studies.

---
DATASHEET
Specification
Info
Amount, Volume

3, 6, or 10 mg/mL in 50 mL

(Higher amounts are available upon request)

Material
Collagen from bovine tendon
Extraction Method
Enzymatic - Athelocollagen
Sterilization Method
Filtration
Appearance
Solution
Solubility
3 mg/mL (in 0.01 M HCl)
Dispersion
Complete dissolution at 0.01 M HCl
Odor
No data available
Storage Temperature
2-10 ºC
Shelf Life
At least 6 months from production date
pH
 1.8-2.1
Purity- Silver staining
98.9
Electrophoretic Property - Commasie blue
Characteristic
Endotoxin / LAL
Lower than 10 EU/mL
...
...
---
Additional Requirements
Suggestions
Specified Use
It is intended for use only in research and development studies.
Microfluidic Tissue-on-Chips

Suitable to be used in any microfluidic channel.

Suggested to be used with uFluidic Tissue-on-Chips

Not recommended use
Not suitable for consumption, medication, food and other uses
...
...
...
...
---
Application examples from literature
These are some highly sited articles from literature. The chip designs are not identical but working is the same in principle.
Erica Rosella et.al., 2020
A microfluidic approach for development of hybrid collagen-chitosan extracellular matrix-like membranes for on-chip cell cultures
DOI:10.1016/j.jmst.2020.02.059
G. Pagano et.al., 2014
Optimizing design and fabrication of microfluidic devices for cell cultures: An effective approach to control cell microenvironment in three dimensions
DOI: 10.1063/1.4893913
Brian Burkel et.al., 2016
Preparation of 3D Collagen Gels and Microchannels for the Study of 3D Interactions In Vivo
DOI: 10.3791/53989
Keith B Neeves et.al., 2013
 Sources of Variability in Platelet Accumulation on Type 1 Fibrillar Collagen in Microfluidic Flow Assays
DOI: 10.1371/journal.pone.0054680
Christian Haynl et.al., 2016
Microfluidics-Produced Collagen Fibers Show Extraordinary Mechanical Properties
DOI: 10.1021/acs.nanolett.6b02828
---
We Also Recommend