BioM-7: BUGA-CoL Type-1 Collagen Lyophilized
€65,00

€65,00

Save

€-65,00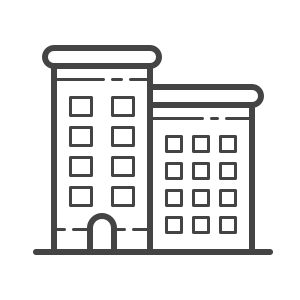 ---
---
TYPE-I COLLAGEN LYOPHILIZED FROM BOVINE TENDON.
ALL PRICES ARE WITHOUT VAT AND THE SHIPPING COSTS CAN BE SEEN AT THE SHOPPING CART AFTER PROVIDING SHIPPING ADDRESS.
---
BUGA-CoL Lyophilized Type I Collagen from bovine tendon, It is produced in medical purity.
 Collagen is the most important structural protein in the human body. Collagen fibers in bones, tendons, skin, articular cartilage, ligaments and muscles make up one third of our entire protein content. It provides the adhesion of the cells to the extracellular matrix surface with its adhesive feature. Collagen, especially with its high biocompatibility, biodegradability and low antigenicity, is considered as an ideal biomaterial for tissue scaffolding in tissue engineering and healthcare. BUGA-CoL, Lyophilized Type I Collagen from bovine tendon consists of approximately 97% Type I collagen and 3% of Type III collagen.

 Fields of usage: It can be used in biomedical, microfluidic chip, tissue engineering, natural polymer for 3D printing, Material Science, Biochemistry and cell culture studies.

 
---
 DATASHEET
Specification
Info
Amount, Volume

0.5, 1.0, 2.0, and 5.0, grams

(Higher amounts are available upon request)

Material
Collagen from bovine tendon
Extraction Method
Enzymatic - Athelocollagen
Sterilization Method
Filtration
Appearance

Physical state: Lyophilized

Color: White

Solubility
3 mg/mL (in 0.01 M HCl)
Dispersion
Complete dissolution at 0.01 M HCl
Odor
No data available
Storage Temperature

Store lyophilized form at -20 ºC

Store the solution at 2-10 ºC

Shelf Life

Lyophilized form: At least 6 months from production date

Solution form: At least 3 months from production date

pH
 1.8-2.1
Purity- Silver staining
98.9
Electrophoretic Property - Commasie blue
Characteristic
Endotoxin / LAL
Lower than 10 EU/mL
...
...
---
Additional Requirements
Suggestions
Specified Use
It is intended for use only in research and development studies.
Microfluidic Tissue-on-Chips

Suitable to be used in any microfluidic channel.

Suggested to be used with tissu-on-chips

Not recommended use
Not suitable for consumption, medication, food and other uses
---
Application examples from literature
These are some highly sited articles from literature. The chip designs are not identical but working is the same in principle.
Erica Rosella et.al., 2020
A microfluidic approach for development of hybrid collagen-chitosan extracellular matrix-like membranes for on-chip cell cultures
DOI:10.1016/j.jmst.2020.02.059
G. Pagano et.al., 2014
 Optimizing design and fabrication of microfluidic devices for cell cultures: An effective approach to control cell microenvironment in three dimensions
DOI: 10.1063/1.4893913
Brian Burkel et.al., 2016
Preparation of 3D Collagen Gels and Microchannels for the Study of 3D Interactions In Vivo
DOI: 10.3791/53989
Keith B Neeves et.al., 2013
Sources of Variability in Platelet Accumulation on Type 1 Fibrillar Collagen in Microfluidic Flow Assays
DOI: 10.1371/journal.pone.0054680
Christian Haynl et.al., 2016
Microfluidics-Produced Collagen Fibers Show Extraordinary Mechanical Properties
DOI: 10.1021/acs.nanolett.6b02828
---
We Also Recommend