BC4-GR1-Z100 Concentration Gradient
€29,00

€29,00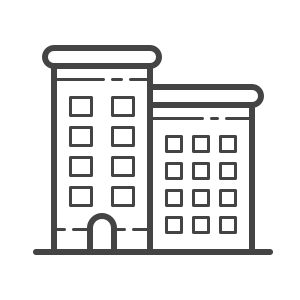 ---
---
THIS IS A GRADIENT CHANNEL STRUCTURES FOR APPLICATIONS REQUIRING CONCENTRATION GRADIENT ANALYSIS. 
ALL PRICES ARE WITHOUT VAT AND THE SHIPPING COSTS CAN BE SEEN AT THE SHOPPING CART AFTER PROVIDING SHIPPING ADDRESS.
---
Microfludics is beneficial for saving reagent consumption. Single channel devices are suitable for the applications below;
--- Life Sciences: Immunofluorescence assays, Cell-based short time assays
--- Parmaceutical Sciences: Parallel screening of antibodies or pharmaceuticals,
--- Biotechnology: Live-cell imaging, cell culture under flow,
--- Diagnostic tech: Diagnostic devices for personalized medicine, novel biosensor research
--- Others: Chemical synthesis and screening, cosmetics, food industry, aerospace and more...
---
| | |
| --- | --- |
| Specification | Info |
| Number of devices per chip | 2 devices |
| Material | PDMS bonded on microscopy glass. Please also check "Our Trip to PDMS Chips" blog post. |
| Bonding technique | Oxygen plasma treatment |
| XY Size of total chip | 25x73 mm2 of chip on 26x76 mm2 of std microscopy glass |
| Z Height of PDMS chip | 3.0 - 4.0 mm |
| XY Size of micro channels | X width is 0.3 mm and Y length is 13.8 mm. |
| Z Height of micro channels | 100 micrometer |
| Number of solutions | 2 solutions for gradient |
| After mixing reservoir volume | 0,75 uL per channel excluding channels |
| Ports on top/edge | on Top |
| Number of ports | 3 ports per device |
| Pitch btw ports and edge-to-port | 3 mm and 3.5 mm |
| Size / Shape of ports | 2 mm / Circle |
| Suitable connector outer diameter | 2.0 - 2.5 mm |
| microChannel geometry | Rectangular |
| Layout of Active ports | |
---
Additional Requirements
Suggestions
Pumping/Actuation
Flow and mixing of the liquids inside microchannels require low-pulsation flow.
Some high-quality syringe pumps and pressure pumps work well.
Peristaltic and piezoelectronic pumps may also be suitable but mind the possible relatively high pulsation.
Fittings
All fittings in ufluidic.com are suitable with this chip. Any other connectors compatible with pitch and port size is also applicable. Reactive compability of the fittings is also important to be considered.
Chemicals
Depends on the application of researcher.
Visualisation
Epi-Fluorescent Microscopy is widely used together with microfluidic chips.
Other analysis techniques should be determined by user researchers for the experiments where optical changes inside chips do not occur.
---
Application examples from literature
These are some highly sited articles from literature. The chip designs are not identical but working is same in principle.
| | |
| --- | --- |
|  Kullanım Kılavuzu |  Yakında eklenecektir  |
|  Nasıl kullanılır - Multimedya  |  Yakında eklenecektir  |
---
We Also Recommend