TChipD2-2-100um-Z100 Cell Migration Tissue Chip
€49,00

€49,00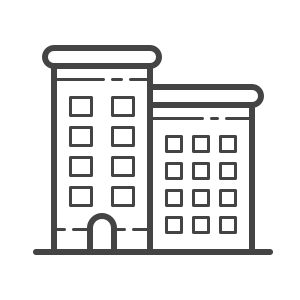 ---
---
THIS IS A TRIPLE PARALLEL CHANNEL DEVICE FOR APPLICATIONS OF CELL MIGRATION STUDIES. THE MIDDLE LARGER AREA IS FOR CELL/TISSUE CULTURING AND THE PARALLEL CHANNELS ARE FOR MIGRATION. THERE ARE TINY GAPS BETWEEN CHANNELS WHICH LETS METASTATIC CELL BUT NOT NORMAL CELLS.
ALL PRICES ARE WITHOUT VAT AND THE SHIPPING COSTS CAN BE SEEN AT THE SHOPPING CART AFTER PROVIDING SHIPPING ADDRESS.
---
Microfluidics is beneficial for saving reagent consumption. Tissue or organ-on-a-chip is a type of application of microfluidics technology for mimicking organism tissue sections for mainly pharmaceutical testing applications. Tissue-on-chips are engineered microsystems to be worked as organs like skin, liver or brain. Metabolism, physical structure and functional modeling is the primary issue.
 Ultimately, this new technology aims to make pharmaceutical development, especially toxicology and efficacy screening, more reliable, because the tissue chips may provide researchers with insights into predicting more accurately how effective potential pharmaceuticals would be in humans.
 It is also very promising for 3Rs (Reduction, Refinement, Replacement) for animal use in research experiments.
 It is not only for representing human organ/tissues during the pharmaceutical development process but also various areas of research given below
--- Life Sciences: molecular biology analysis of tissues slices, the 3d culture of primary tissues, cell invasion and motility analysis in tissue-like structures
--- Pharmaceutical Sciences: Pharmaceutical toxicology and efficacy studies, understanding the metabolism of pharmaceuticals, pharmaceutical permeability between different tissue interactions
--- Biotechnology: complete organism mimicking
--- Diagnostic tech: metabolized pharmaceutical diagnosis
--- Others: testing of new molecules of  cosmetics products, food additives, agrochemicals, etc on emulating tissue chips
---
DATASHEET
Specification
Info
Number of devices per chip
4 devices
Material
PDMS bonded on microscopy glass. Please also check the "Our Trip to PDMS Chips" blog post.
Bonding technique
Oxygen plasma treatment
XY Size of total chip
25x73 mm2 of a chip on 26x76 mm2 of std microscopy glass
Z Height of PDMS chip
3.0 - 4.0 mm
XY Size of active sites
on the middle: X width is 4.4 mm and Y length is 5.0 mm.
on sides: X width is 1.5 mm and Y length is min 5 mm
XY Size of Gaps of middle and side channels
X width is 100 microns and Y length is 100 microns.
Z Height of microchannels
100 micrometer
Microchannel surface area
22 mm2 of the middle channel and 22.5 mm2 for side channels
Microchannel volume
2.2 uL for middle channel and 2.25 uL for the side channels
Ports on top/edge
on Top
Number of ports
6 ports per device
Pitch btw ports and edge-to-port
3 mm and 3.5 mm
Size / Shape of ports
2 mm / Circle
Suitable connector outer diameter
2.0 - 2.5 mm
microChannel geometry
Rectangular
The layout of Active ports


---
Additional Requirements
Suggestions
Pumping/Actuation
Flow and mixing of the liquids inside microchannels require low-pulsation flow.
Some high-quality syringe pumps and pressure pumps work well.
Peristaltic and piezoelectric pumps may also be suitable but mind the possible relatively high pulsation.
Fittings
All fittings in ufluidic.com are suitable with this chip. Any other connectors compatible with pitch and port size is also applicable. Reactive compatibility of the fittings is also important to be considered.
Chemicals
Depends on the application of the researcher.
Visualization
Epi-Fluorescent Microscopy is widely used together with microfluidic chips.
Other analysis techniques should be determined by user researchers for the experiments where optical changes inside chips do not occur.
---
Application examples from literature
These are some highly sited articles from literature. The chip designs are not identical but working is the same in principle.
Ronaldo-Bouchard and Vunjak-Novakovic, 2018
 Organs-on-a-Chip: A Fast Track for Engineered Human Tissues in DrugDevelopment
DOI:

10.1016/j.stem.2018.02.011
Ahadian et.al., 2017
 Organ‐On‐A‐Chip Platforms: A Convergence of Advanced Materials, Cells, and Microscale Technologies
DOI:

10.1002/adhm.201700506
Perez-Rodriguez et.al., 2018
 3D Cell Migration Studies for Chemotaxis on Microfluidic-Based Chips: A Comparison between Cardiac and Dermal Fibroblasts
DOI:

10.3390/bioengineering5020045
Li et.al., 2018
 Advances in tumor-endothelial cells co-culture and interaction on microfluidics
DOI:

10.1016/j.jpha.2018.07.005
Song et.al., 2018
 Microfabrication-Based Three-Dimensional (3-D) Extracellular Matrix Microenvironments for Cancer and Other Diseases
DOI:

10.3390/ijms19040935
Sleeboom et.al., 2018
Metastasis in context: modeling the tumor microenvironment with cancer-on-a-chip approaches
DOI:

10.1242/dmm.033100
| | |
| --- | --- |
|  Kullanım Kılavuzu |  Yakında eklenecektir  |
|  Nasıl kullanılır - Multimedya  |  Yakında eklenecektir  |
---
We Also Recommend